"Your Search for Bladder Relief is OVER…
And You Won't Believe the Difference
It Will Make!"
Meet Lauren Schulz, D.O.
Board-Certified Urologist
Expert in Women's Urological Disorder. Only 1 of 500 Female Urologists in the world.
If you've felt uncomfortable or embarrassed discussing your bladder problems with a male urologist, meet Dr. Lauren Schulz!
Dr. Schulz is a Board-Certified Urologist in private practice in New York City. She's one of 500 female urologists in the world, specializing in women's health.
"I fell in love with the field of urology because there were a lot of sensitive topics that needed to be discussed. And what's missing in urology is female physicians."
Dr. Schulz also has a mission: to improve the quality of life for all her patients. She knows that bladder control problems only get worse as you age. But it doesn't have to be that way.
And that's why she recommends Confitrol24.
"I believe in safe, evidence based solutions. Before I recommend anything to my patients, I research everything about it including its safety record and clinical proof of its effectiveness.
I'm happy to report that human double-blind placebo-controlled studies – the gold standard of medical research — show that the ingredients in Confitrol24 are safe and effective. Plus, it's natural and does not cause adverse side effects."
Dr. Schulz
is On Your Team!
"Today's consultation was great! Felt so comfortable and relaxed. Thank you Dr. Schulz"
"Dr. Schulz made me feel comfortable"
"She's the best! Her professionalism, compassion and expertise goes above and beyond."
"Dr. Schulz is fantastic, very thorough and professional"
"Dr. Schulz took her time and explained everything to me… I felt I was in good hands"
So if you've had it "up to here" with your overactive bladder…
If you're fed up with the endless urges to go … the constant search for a bathroom … and the leaks, odor and absorbent underwear … Confitrol24 is here!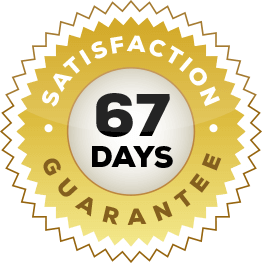 67 Days 100% Satisfaction Guarantee
Try Confitrol24 without risk. If you don't notice any difference in your bladder urgency… if you don't agree it has helped you avoid leaks and accidents … or if you are not happy for any reason, let us know within 67 days. We'll refund your money, less shipping
charges – no questions asked!
Safe & Natural
No Harmful Side Effects
Verified For Purity
Quality Assured